THIRD PARTY LOGISTICS (3PL)
Logistics is the process of receiving an order, then shipping the order to the buyer to complete a transaction. It may seem like a simple process however, every business, company, vendor and transaction is different. This increased variation can further lead to complications such as lost goods, inefficient data, and other negative impacts to a business's bottom line.
American Western Distribution has the professional expertise to best manage all of the complexities between the point of origin and the point of consumption in order to meet the requirements of our customers and their customers. We customize our logistics services to match your 3PL, transportation or warehouse needs.
We offer Turn-Key Solutions, such as full-service fulfillment, which gives us the ability to offer a higher level of customer service at a lower cost. Trusting us to manage your logistics needs frees up time and resources for you to focus on other fundamentals of your business. Through a well-organized implementation plan, made by our logistics management team, we work to contain costs and provide a positive impact to your bottom line.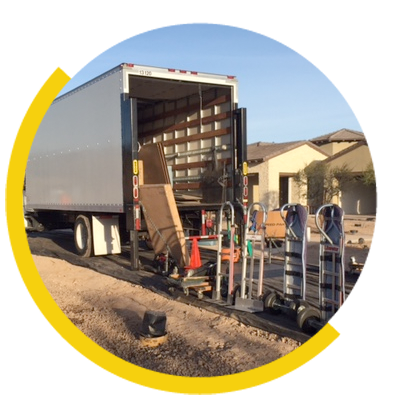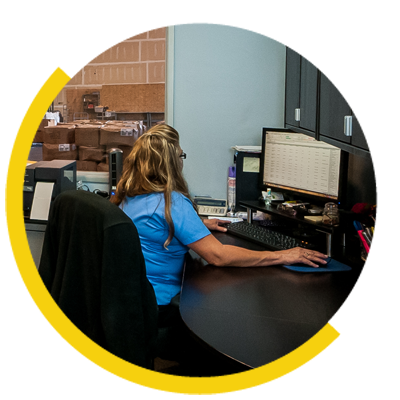 Order fulfillment Logistics is a crucial part of many businesses. Typically, it is the last link in supply chain management and, in most cases, the only direct contact with the end user. The order fulfillment process can make or break your reputation as a customer-focused provider (B2C) or business-focused provider (B2B). Let AWD's Logistics Management team design an order fulfillment process that can provide outstanding service to your customers and lower your costs. American Western Distribution has the unique ability to provide 
3PL 
services across the country from our headquarters location in Phoenix, AZ.
From the point of origin, to the point of consumption, American Western Distribution's Logistics Services are here to help ensure the process runs smoothly, timely and cost-effectively.
We are known for our world class service and professionalism. Get a free quote today for Logistics Services by visiting our contact page, or give us a call at (602) 272-6016.